"Amphion is bridging the gap between my monitor environment and end listener experience like no other speaker I've tried."
Jens Bogren – Record producer & mix engineer
"You created a monitor that has made the job of so many people more exciting. Listening to music how it should be represented."
Mitch McCarthy – Mixing engineer
"Thank you for pushing the boundaries of perfection. You have taken the word 'listen' to another level."
Giancarlo Del Sordo – CEO of Acustica Audio
"For me, the best speakers have to sound great without hiding a thing. Amphion's do exactly that!"
Finneas O'Connell – Singer-songwriter & record producer
"Amphion's spoke to me on an emotional level I had not experienced before."
Peter Stoel – Post-production & sound-designer
"I sometimes still go to the studio just to listen to music."
Ali Shaheed Muhammad – Member of A Tribe Called Quest
Truth is here
Hear what the music makers did. Feel why they did it. Connect deeper with the recording to experience exactly what the artist intended.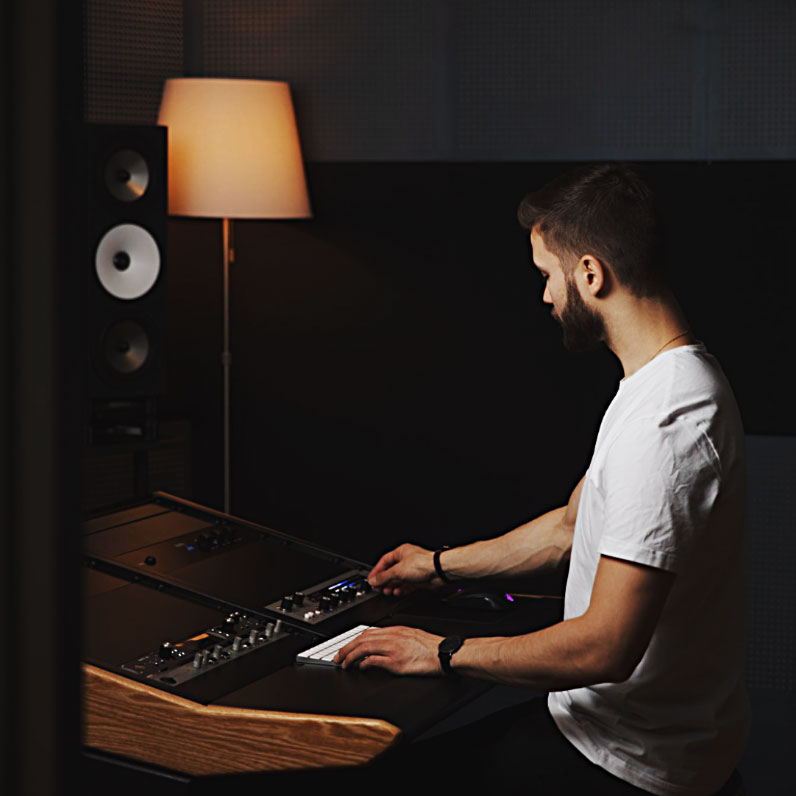 Seamless integration
Low crossover point, seamless driver integration, easy placement and ensured performance in any room. All thanks to our 5th generation waveguide.
Unique highlights
Point-source sound
Lowering the crossover point allows the speakers to operate in point-source manner. This leads to industry leading phase coherence and pinpoint imaging.
Time-aligned drivers
Timing properties between the various drivers are improved as the waveguide aligns the voice coils of the tweeter and the midwoofer.
Less is more
Pushing the acoustics leads to electrical simplicity. Advanced acoustic engineering simplifies the signal path, which increases resolution and transparency.
From hifi awards to world leading studio performance
How does a respected home audio manufacturer find its way into the world's top studios? As our story shows, good things can happen when Lady Fortuna interferes with careful planning…