Argon1
Affordable reference
Argon1 bookshelf loudspeakers open a large, clean window into sound. They are praised for their reference-quality midband and surprisingly low-reaching bass response.
Reviews
"It's forgiving of partnering amplification and the room and it sounds fantastic for the money – a real bargain!"
Watch review
"Extraordinary value-for-money"
Read review
A British Audiophile awards Argon1 as "Best Speaker of 2021"
A British Audiophile – Youtube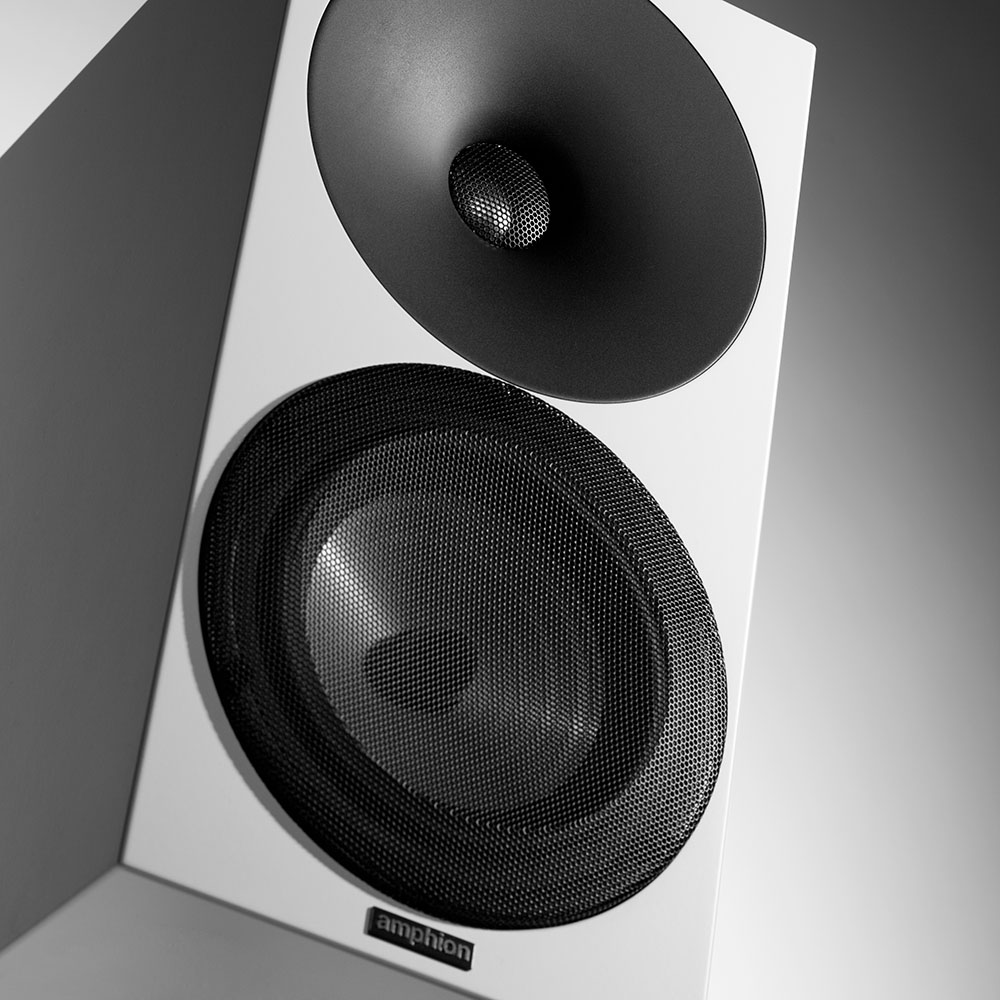 Seamless integration
Low crossover point, seamless driver integration, easy placement and ensured performance in any room. All thanks to our 5th generation waveguide.
Unrivalled midrange clarity
Exceptional naturalness and purity makes listening a joy. The nuances of human voice and instruments are presented in their full glory.
Room-wide sweet spot
Thanks to even dispersion, enjoyment is not limited to a single seat. Everyone in the room can share the experience equally.
Low volume, high intensity
Easy to place and well-performing even under challenging acoustics. Clear and memorable even on lower listening volumes.
Specifications
Operating principle
Two-way, vented
Drivers
1″ titanium tweeter
5¼" aluminum woofer
Frequency response
45 – 25.000 Hz -6dB
Power recommendation
25 – 150 W
Measurements
316 x 160 x 265 mm
Accessories
Colour grids
Choose from a wide range of colour grid options.
Do you want to change the looks later on? Just pick another colour and replace the grids.
Wall brackets
Mount your speakers on the wall with our custom brackets. To ensure safe and easy installation, the speaker cabinets are equipped with threaded inserts.