Immersive Seoul: GLAB Studios – A Sonic and Visual Masterpiece
Images and insights from a recent Amphion | Atmos 9.1.4 Installation in South Korea
Seoul, South Korea – In June 2021, we had the great pleasure of interviewing one of South Korea's notable mix-engineers, Bong-Won Shin. You can read more about his specific technique in the archived feature-story link below. But we revisited him, as in the 14 months since, GLAB Studios, where Bong-Won Shin is based, has seen some enormous development. From a powerful stereo studio, it has now morphed into a 9.1.4 Dolby Atmos sonic and visual masterpiece. This growth was due to the vision of Amphion distributor Gearlounge's president, Junghwa Lee, of which GLAB Studios is part of his operation. He could see the both the market demand and creative opportunities to invest in immersive audio. We posed some questions to Bong-Won Shin about "Room A" at GLAB Studios' origin and development …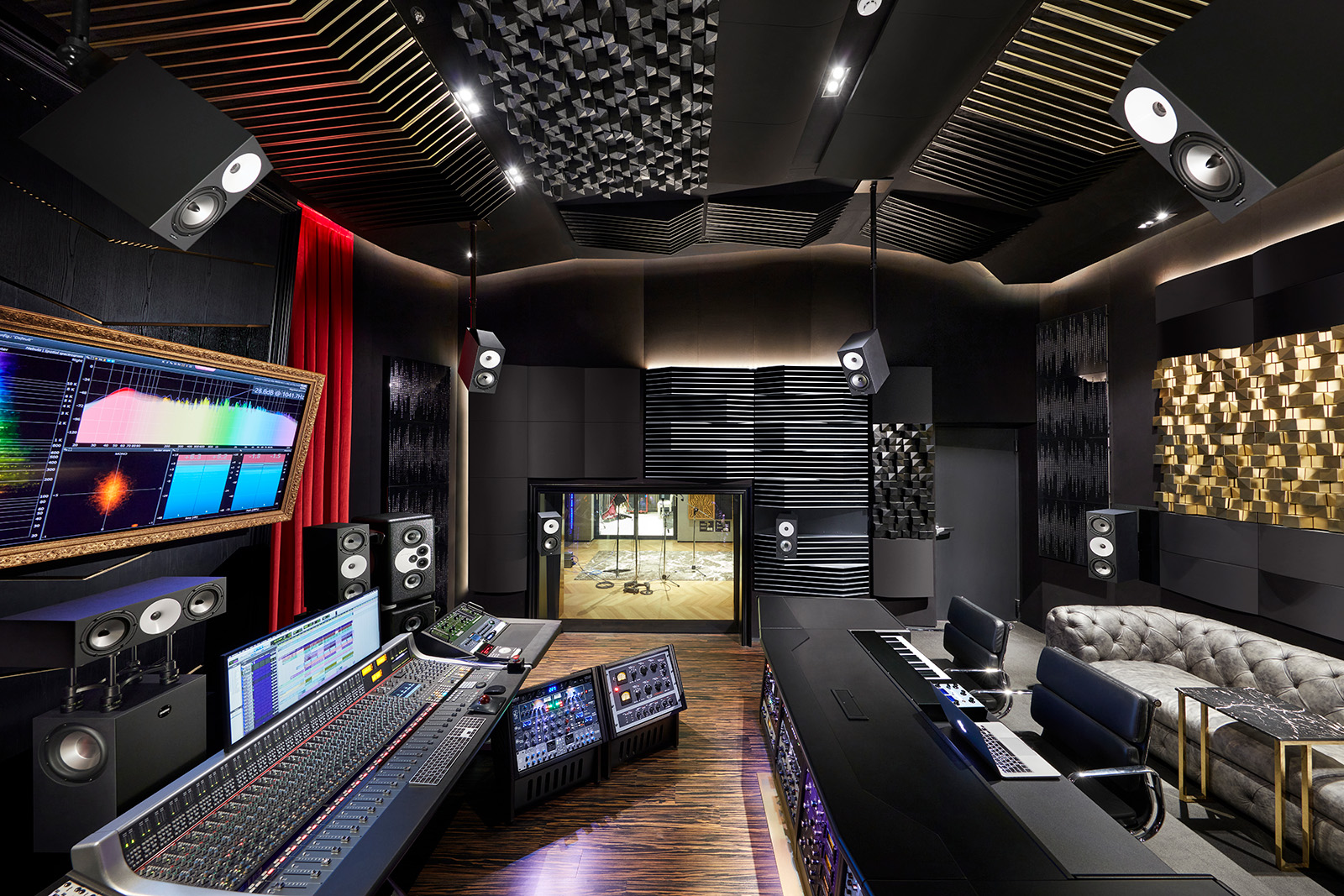 The room has been operating for some months now. How have you found the sonic quality of the Amphion | Atmos room
[GLAB Studio – Mix Engineer – Bong-Won Shin]: I chose Amphion, not only for mixing, but also for Dolby Atmos and immersive monitoring. Amphion speakers have no distortion and offer extremely transparent sounds. Therefore, with the mix created in Amphion, you will experience a very similar studio-worked balance no matter what sound environment you are listening to it in – cars, earpieces, headphones, etc. Also, when I worked on Dolby Atmos with Amphion, I was able to experience accurate localization and a deep sound field.
Gearlounge chose a 9.1.4 and not 7.1.4 configuration. What was the thinking behind this ?
In order to produce sufficient sound pressure as required by Dolby, it had to be composed of 9 channels rather than 7 channels – considering the size of GLAB Studios's Room A. As the area behind the engineer's seat is quite spacious, we placed the rear surround speakers further back than recommended. Ceiling speakers had to be adjusted in height for aesthetic reasons, so we set the configuration generously with 9.1.4. As a result, since the number of channels of the speakers is large, it is possible to position objects more accurately and monitor them in detail.
Can you share with us any Atmos projects that have already been created ?
It has not been long since we started our Dolby Atmos mixing service, but I have been receiving quite a few clients' requests. I worked on 'SECTOR 17', the most recent album of Seventeen (세븐틴 | SVT), a boy group from the HYBE label. I also worked with Cookie and Hurt of the new girl group New Jeans – who are debuting on that same label. And I'm also involved in the work of various artists in K-Pop such as Winner (위너) and Kep1er.
How is the market-demand in South Korea for Atmos recordings ?  
Currently, only some large labels are producing Atmos music mainly for their representative artists mainly due to the demands from the global market rather than the domestic market. Melon Music, which has the highest market-share among Korean streaming platforms, recently started to service Dolby Atmos, and its demand is expected to continue to grow.
Who designed/installed the Atmos studio in GLAB ? What is your Atmos gear list ?
The SI team at Gearlounge designed and installed it. Gearlounge's SI team is a top-class installation unit at the heart of not only the huge organisations of JYP Entertainment and YG Entertainment, but also for K-Pop production generally. It was designed and installed after various simulations using the Dolby's DARDT program, and we also carried out the install in close-consultation with Dolby Atmos people.

MONITOR CONTROLLER: [Grace Design] M908 /w ADC-1 & Dante option
C: Two18 l Amp700
L/R: Two18 + BaseTwo25 Extension System l Amp700
LFE: FlexBase25 Extension System
LW | RW: One18 l Amp400.8
LS | RS: One18 l Amp400.8
LRS | RRS: Two18 l Amp700
CEILING: One18 l Amp400.8
For more information about Bong-Won Shin Deeply immersed in tracking and mixing for prime artists in the powerful K-Pop genre | Amphion
For more information about GLAB Studio A 스튜디오 A | 글랩 스튜디오 (glab.studio)
For more information about Gearlounge
For more information about Beautifully Immersive – Amphion Loudspeakers