About us
Twenty years of expertise and dedication
Amphion Loudspeakers Ltd. was established in 1998. We design and build loudspeakers that are characterised by honest and accurate sound reproduction.
All products are handmade in Finland (and the Amphion amplifiers are assembled in Finland) to ensure enduring listening quality.
Amphion Loudspeakers Ltd.
Telkkistentie 2
70460 Kuopio
Finland
Handmade in Finland
Endurance through quality
Longevity and sustainability are deeply ingrained in the Finnish culture. We design and build our loudspeakers surrounded by beautiful nature. The synergy of expertise, craftsmanship and high quality materials lead to long-lasting, durable products.
Mark of origin
Amphion is awarded the right to use the Association for Finnish Work's Key Flag Symbol mark of origin. This mark is granted to Finland-based organizations that manufacture their products in Finland, having a minimum domestic content of 50 percent.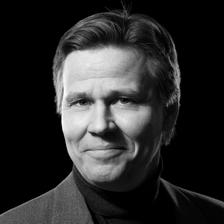 Anssi Hyvönen
Founder, CEO
"Sound is one of the most beautiful and exciting aspects of human life. Trying to understand it has been a lifelong journey. How things sound is naturally important, but the main question I continue to ask myself is 'How does it make me feel?' Our job as a speaker manufacturer is to open a large, clean window to music and allow the customer to experience music in an intimate, touching way regardless of his or her surroundings. The goal is to come up with pure, highly transparent loudspeaker that will vanish leaving just the music.
Michael J. Di Stasio
Asia-Pacific Representative
"With a background as an academic, musician, producer, and international consultant, and from our oriental outpost in the megalopolis of Tokyo, my role is to source, engage, and drive the pro and home audio markets in NE Asia, SE Asia, Oceania, Indian Subcontinent, and Middle East. Developing business trust, brand recognition, and product confidence is made that much more easy in this sphere of the world as our "Beautifully Honest" mantra perfectly matches our end-user experiences. Quite frankly, it's honestly beautiful."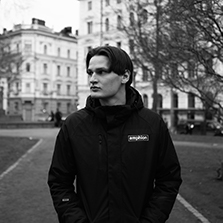 Julian Hyvönen
Marketing Manager
"I have been using Amphions all my life, I grew up with them. I started working at the factory hand-braiding cables when I was 14 years-old. Now, several years later, I do my best promoting and building the brand while taking care of our present and future customers. I feel that people are missing out on what music can be. I want people to experience music the same way I have my whole life, not just as sound, but as emotion. I am proud to work at Amphion and deepen my knowledge so I can continue to educate people on the beauty of sound."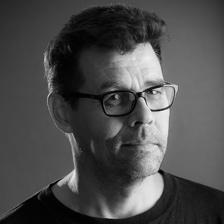 Mika Mäntynen
Production Expert
"I have been around since the beginning, building the first loudspeaker cabinets. Music has been a important part of my life and Amphion has lot of meaning to me, to create sound that's easy to enjoy. A small team of the right kind of people makes working at Amphion rewarding and easy."
Martin Kantola
Product Designer
"My job is to develop new ideas for Amphion, and what makes my work so rewarding is mainly three things. First, we've already learned that there's new ground to cover, allowing us to delve even deeper into the music itself than possible before. Second, I'm very blessed to make these exciting discoveries as part of such a hard-working, brave and powerful little team. Third, to realize that our efforts allow people around the globe to both create and enjoy music in a whole new way."
From hifi awards to world leading studio performance
How does a respected home audio manufacturer find its way into the world's top studios? As our story shows, good things can happen when Lady Fortuna interferes with careful planning…